As soon as you complete an OCTB lesson, you will have personalized homework generated for you, as well as the lesson transcript.
Written instructions
After you are done with your lesson, you will receive an email notifying you that the homework the platform generated for you is ready. This homework is based on the mistakes you made during the lesson, and on the new words that you learnt. Simply click on the link in the email, and enter your account. If you have not done so already, change your password by clicking here. Click on Forgot password in blue, then enter your email, and reset your password.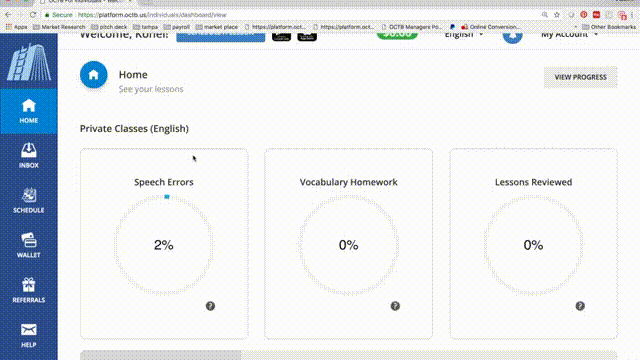 Scroll down, and you will see the exercises at the bottom of the page.
- Click on 'View Lesson' to see the lesson transcript
-Click on 'Vocabulary' to practice the new words that you learnt
-Click on 'Fill in the blank' to go over the corrections made to to what you said during class
-Click on 'Multiple Choice' to practice finding the right word in the right oration.
The platform will automatically correct the Fill in the blank and Multiple Choice exercises, but please ask your teacher to correct the Vocabulary exercise with you during your next lesson.
Watch this 3 min video to see how to access and complete the homework after your lesson.